Model NO.: FYV

Flow Direction: Reversing

Standard: ANSI

Application: Industrial Usage, Water Industrial Usage, Household Usage

Size: 2" - 36"

Trademark: FYV

Transport Package: Plastic+Wooden Box

Specification: API/ISO/CE/GB

Origin: Wenzhou, Zhejiang, China

HS Code: 8481804090

Model NO.: FYV

Flow Direction: Reversing

Standard: ANSI

Application: Industrial Usage, Water Industrial Usage, Household Usage

Size: 2" - 36"

Trademark: FYV

Transport Package: Plastic+Wooden Box

Specification: API/ISO/CE/GB

Origin: Wenzhou, Zhejiang, China

HS Code: 8481804090
FYV Dual Plate Check Valve 



Product Description
Dual plate check valve has retainer and retainerless type design. Dual plate check valves have the advantage of zero leakage toward outside, cost saving. It can be installed in any line orientation, superior seal performance. Valves are designed in accordance to API 594 and have dual plate or single plate design and pin can be retainerless type.

Design features:Â 
Dual plate or single plate. 

Light-weight & compact design. 

Spring loaded disc. 

Resilient or metal seated. 

Optional plug disc. 

Type: Check 

Size: 1/2~60"(DN15~DN1500)Â 

Rating: 150~1500LB (PN16~PN250)Â 

Body Materials: Carbon Steel, Stainless Steel, Duplex Steel 

End Connection: Wafer, flanged, welded.

Our Advantages:1.We Are Factory:

FYV has 3 production bases and 1 foundry which located in Wenzhou, Shanghai and Lishui city of China. The Factory Size in Square Meters :Â 110,000. FYV has over 600 staff members, more than 60 technical engineers, a digital process center and more than 350 sets of various middle and large equipments. The annual sales revenue reaches above $80 million US Dollars.

2. Regional Sales:

We provide specialized sales service refers to different kind of region all over the world. Each sales team member is good at the local language and well experienced to the responsible market. For example: Russian, German, Spanish, Japanese, etc.

3. Low MOQ:

Our factory owns the casting company by itself. We are always ready for providing the sample and producing some small orders, in order to meet the business well.

4. OEM Accepted:

We can make the products with the client's demand standard or the custom requirement.

5. Complete Service:

We are always ready to hear from you, be responding to your enquiry immediately. Our trade manager is always online for you.

6. Good Quality:

We have strict quality control system and amounts of testing equipments for different kind of valve, such as size, pressure, working environment etc. We are winning the market reputation with the time goes by.

7. Quick Delivery:

We have the large stock for some hot products.

8. Competitive Prices:

We are the manufacturing company which not only has our own manufacturing workshop, but the casting company as well. We provide the straight factory price and service to our customer.

 

We are the professional manufacturer of Check Valve.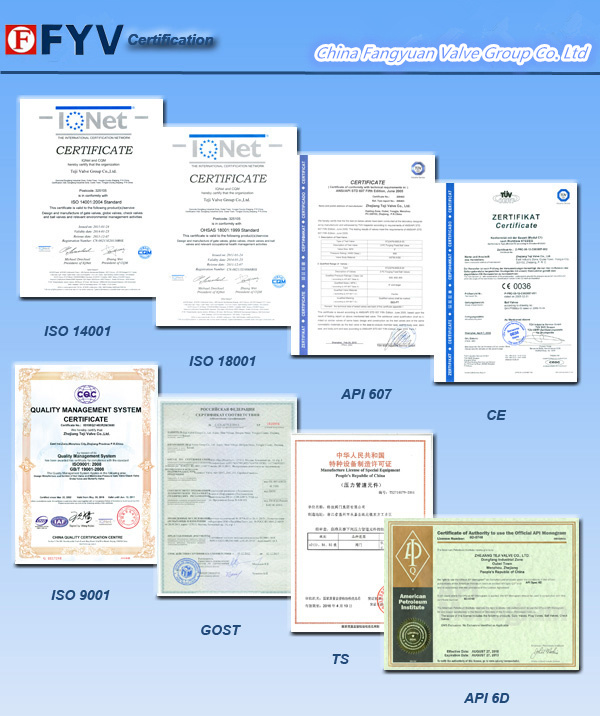 Fangyuan Valve Group has a series of quality control system.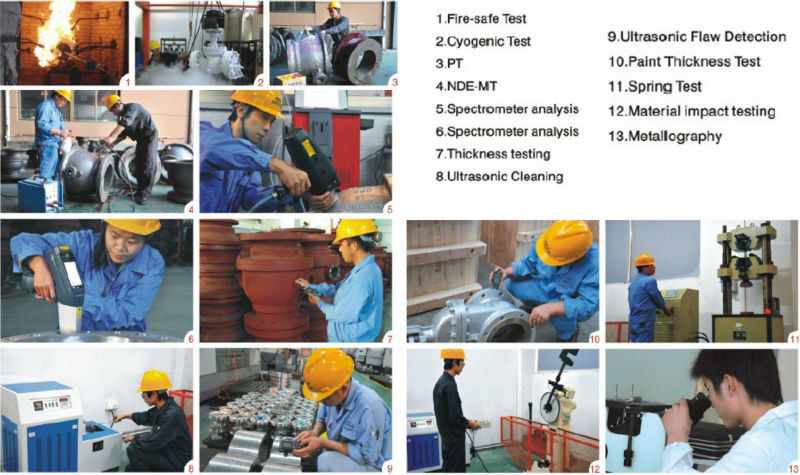 FYV Dual Plate Check Valve 



Product Description
Dual plate check valve has retainer and retainerless type design. Dual plate check valves have the advantage of zero leakage toward outside, cost saving. It can be installed in any line orientation, superior seal performance. Valves are designed in accordance to API 594 and have dual plate or single plate design and pin can be retainerless type.

Design features:Â 
Dual plate or single plate. 

Light-weight & compact design. 

Spring loaded disc. 

Resilient or metal seated. 

Optional plug disc. 

Type: Check 

Size: 1/2~60"(DN15~DN1500)Â 

Rating: 150~1500LB (PN16~PN250)Â 

Body Materials: Carbon Steel, Stainless Steel, Duplex Steel 

End Connection: Wafer, flanged, welded.

Our Advantages:1.We Are Factory:

FYV has 3 production bases and 1 foundry which located in Wenzhou, Shanghai and Lishui city of China. The Factory Size in Square Meters :Â 110,000. FYV has over 600 staff members, more than 60 technical engineers, a digital process center and more than 350 sets of various middle and large equipments. The annual sales revenue reaches above $80 million US Dollars.

2. Regional Sales:

We provide specialized sales service refers to different kind of region all over the world. Each sales team member is good at the local language and well experienced to the responsible market. For example: Russian, German, Spanish, Japanese, etc.

3. Low MOQ:

Our factory owns the casting company by itself. We are always ready for providing the sample and producing some small orders, in order to meet the business well.

4. OEM Accepted:

We can make the products with the client's demand standard or the custom requirement.

5. Complete Service:

We are always ready to hear from you, be responding to your enquiry immediately. Our trade manager is always online for you.

6. Good Quality:

We have strict quality control system and amounts of testing equipments for different kind of valve, such as size, pressure, working environment etc. We are winning the market reputation with the time goes by.

7. Quick Delivery:

We have the large stock for some hot products.

8. Competitive Prices:

We are the manufacturing company which not only has our own manufacturing workshop, but the casting company as well. We provide the straight factory price and service to our customer.

 

We are the professional manufacturer of Check Valve.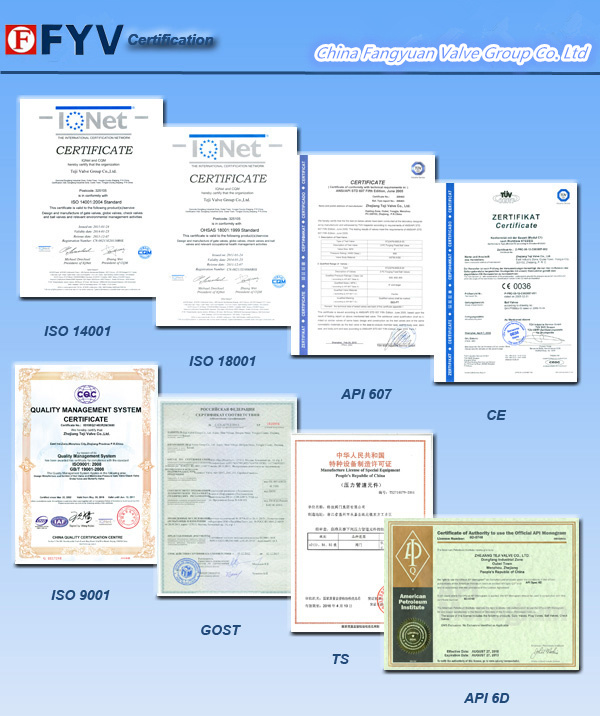 Fangyuan Valve Group has a series of quality control system.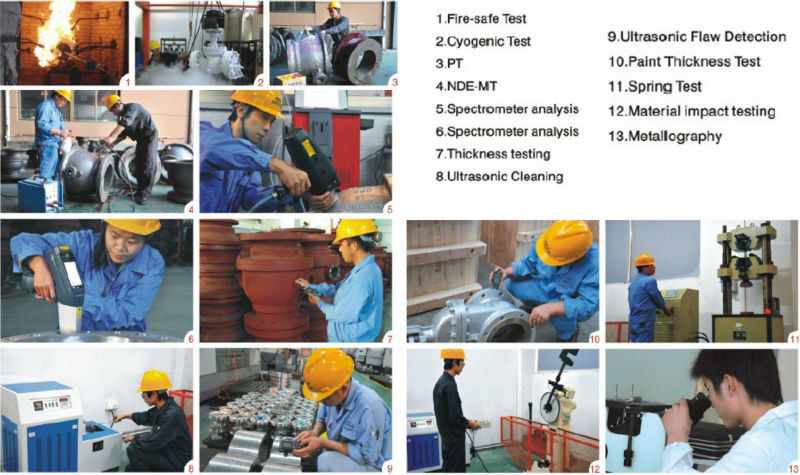 purpose
The Venturi Tube (Venturi tube) is divided into the built-in Venturi tube and the inserted Venturi tube according to the structure. Good results have been achieved in the measurement of combustion support, cold wind, gas measurement (blast furnace gas, coke oven gas, converter gas) and boiler primary air, two wind pipe diameter and low flow velocity in the hot blast stove of iron and steel plant. To solve the problems of accurate measurement of various types of gas flow at low pressure, large diameter and low flow rate in existing industrial enterprises. A fluid measuring device with wide measuring range and convenient installation. The unique structural design and data processing methods are based on strict fluid mechanics and are calibrated in the national key wind tunnel laboratory.
It can be widely used in the control and measurement of large diameter fluid in petroleum, chemical, metallurgical and power industries.
Characteristic
(1) the resistance to fluid is small, about 150Pa, so energy consumption is low.
(2) the pressure difference is big, the precision is high, and the measuring range is wide.
(3) good stability and smooth differential pressure.
(4) wide range of application. General gas, flue gas, and blast furnace gas with more impurities will not be blocked for long term use.
(5) easy to install and easy to maintain for a long time.
(6) the front and rear straight sections are shorter than the standard throttling devices, about 1D 1.5D before.
(7) online temperature and pressure self correction integrated structure.


Venturi Tube

Botou Youjian Environmental Protection Equipment Co. LTD. , http://www.btdustmachine.com